Okay, so you may or may not know this.

I have recently acquired an obsession.

It's mildly embarrassing, and will definitely kill some of my geek cred, but I am obsessed with painting my nails.

Like really guys, daily.
Admitting that makes me cringe a little.

However,

it soothes me after a long day at work, and after exercise, cleaning, cooking and caring for my 2 demanding dogs and my wonderful *husband.
*Yes he is wonderful and he does help, but he has an extremely demanding day job, so I try to let him relax a little when he gets home
It is pretty mindless, I have to pay attention to it, but I don't have to think about it too hard.

I can do it while I watch TV, or surf the net, or wait for my roast to finish cooking.

Assuming I am having an ambitious cooking day.
Being a crafter, painting my nails also satisfies my inner artist/crafter.

I am not a great painter or anything, but I have enough skills and patience to do some pretty cool things to my nails!

Lucky for me I have a fairly long nail bed so I don't have to grow my nails exceptionally long to have the room for some pretty cool stuff!
Here are some of the things I have tired:
Marble swirl – Successful
photo from: nail-design.us
Tie Dye (no water) – Successful!
Photo from: Amberdidit.com
French manicure – Successful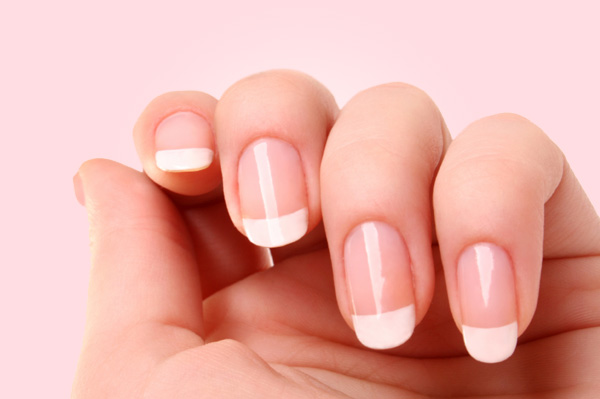 Photo From: sheknows.com
Taping – Semi successful – The technique worked, but I didn't like the patterns or colors I chose… oops!
Photo From: nailnoise.blogspot.com
Crackle – Successful!
This is easy thanks to sally Hansen!
Base color with crackle top coat! Easy-peasy!
Photo From: hunt4freebies.com
Hombre/Dip Dye – Unsuccessful, but I haven't given up yet!
Photo From: simoneeeb.blogspot.com
Things I want to try but I am terrified of:
Flocking
Phptp From: Naildirectory.com
This was the best photo I could find... The youtube video was better!
Photo From: Nail-Art-101.com
Photo From: iknowhair.com
Stamping – okay I'm not scared of it, I just don't have a stamping kit!
Photo from: Nailspedia.com
Nail Art has come so far since I was a kid.

Remember when a French Manicure was bearly heard of because it was "so hard" well nail technitians all over the place are putting the Artback into nail art!
Nerdy nail art next time!